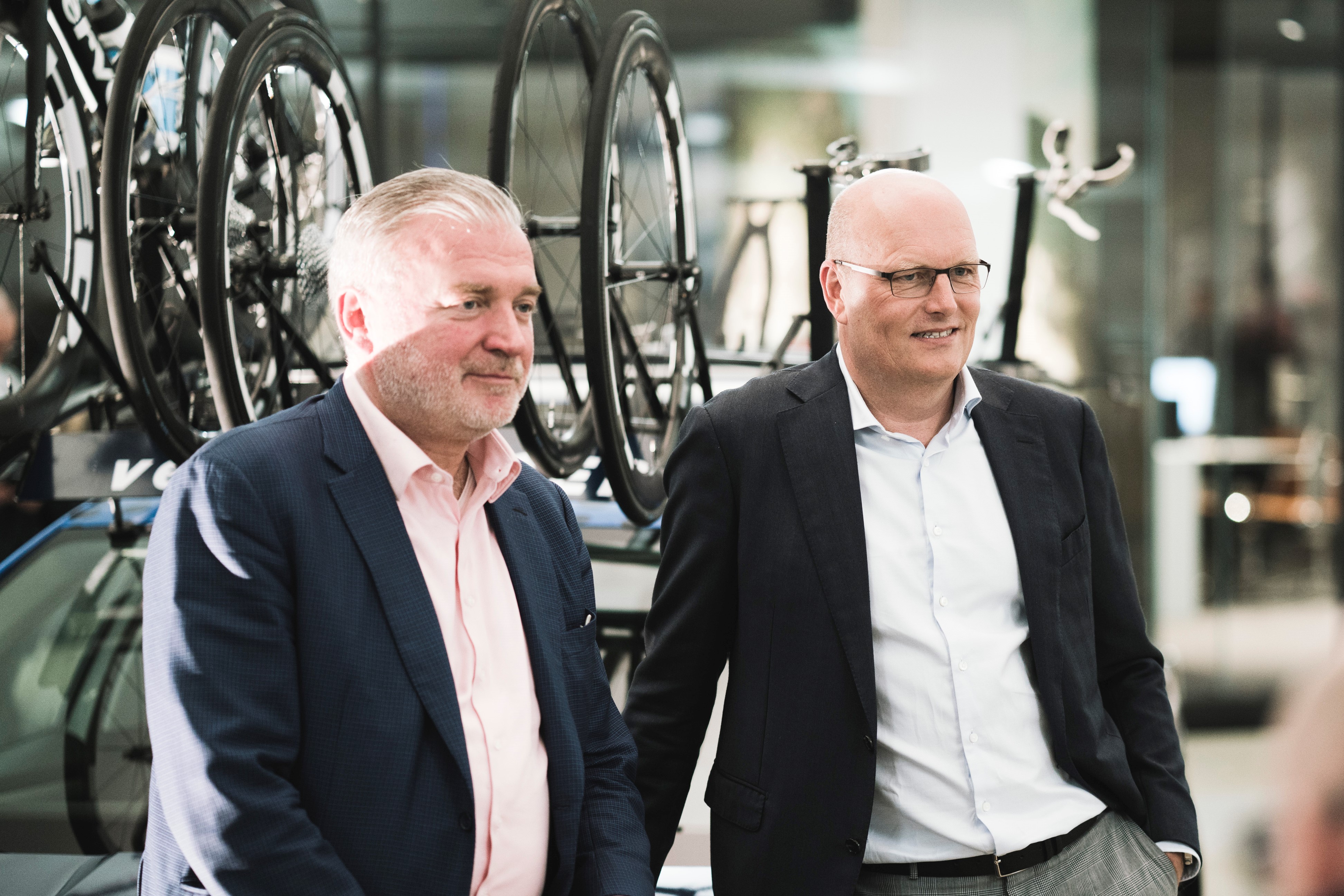 Riis Seier Project in Innovative Partnership with Mercedes-Benz Danmark
Riis Seier Project, Team VéloCONCEPT and Mercedes-Benz Danmark have entered a unique, commercial partnership that has an international perspective and local anchorage.
This weekend's Danish national championship in cycling in Grindsted is the first visible proof of an exciting and innovative partnership, which Riis Seier Project and Mercedes-Benz Danmark now enter together based on passion, innovation, quality and performance.
The partnership means that the German car giant becomes the official supplier of vehicles to Team VéloCONCEPT's continental team and women's World Tour team. And in addition, Mercedes-Benz Danmark will play a key role as an active partner in Denmark's largest business- and cycling network – Riis Seier Business Club.
"I am both proud and pleased that now we can present such an attractive and strong brand as Mercedes-Benz, as the first major commercial partner in the Riis Seier Project. Not only for our two cycling teams, but also as a partner for our concern and business network. We share the same values ​​in quality, development and innovation, and we are both driven by passion and performance in everything we do. It's a really good match," co-owner of Riis Seier Project, Bjarne Riis says.
Cycling and business in a strong combination
At Mercedes-Benz Danmark the expectations for the partnership are high. There is a huge interest in cycling both as a leisure and in competition in Denmark as well as globally, and at the same time it has a strong commercial potential. This potential Mercedes-Benz Danmark accesses through the new partnership – both through the two teams and through activation with the local dealers in the Riis Seier Business Club.
"We are extremely pleased to enter this partnership with Riis Seier Project. Cycling is in a rapid development and our partnership gives us some unique opportunities where we can combine an international perspective with local anchorage and activation of our dealers through the Riis Seier Business Club. Here we can meet our customers in an informal way outside of the traditional media channels and strengthen our relationships," sales manager at Mercedes-Benz passenger cars in Denmark, Christian Kynding says.
The partnership offers a great potential, which continuously can be adapted to the development of Riis Seier Project's activities.
"The partnership between Riis Seier Project and Mercedes-Benz Denmark is based on shared values ​​and goals, that gives the two partners a wide range of commercial opportunities, where they can develop innovative concepts that support the business and create bottom line ROI," Thomas Badura says, CEO at SponsorPeople, a commercial sparring partner at Riis Seier Project, that has helped develop and make the partnership with Mercedes-Benz.